You can easily cancel an order with Sendle if the parcel hasn't been picked up.
When you can cancel your order
Your order can only be cancelled prior to pickup because any new or altered information has to be updated and printed onto the label (as that's what the drivers reference for delivery). Any changes to the delivery address require a new order and a new parcel label.
How to cancel your order
All you need to do is:
Head to your

dashboard

.

Click on the order you want to cancel.

Go to the 'Manage Parcel' section.

Click on the red 'Cancel order' button.

The order will then be cancelled no payment will be taken.
The picture below shows you the button to look out for. Keep in mind that if there's no red 'Cancel' button, it means that it's too late to cancel the order – sorry!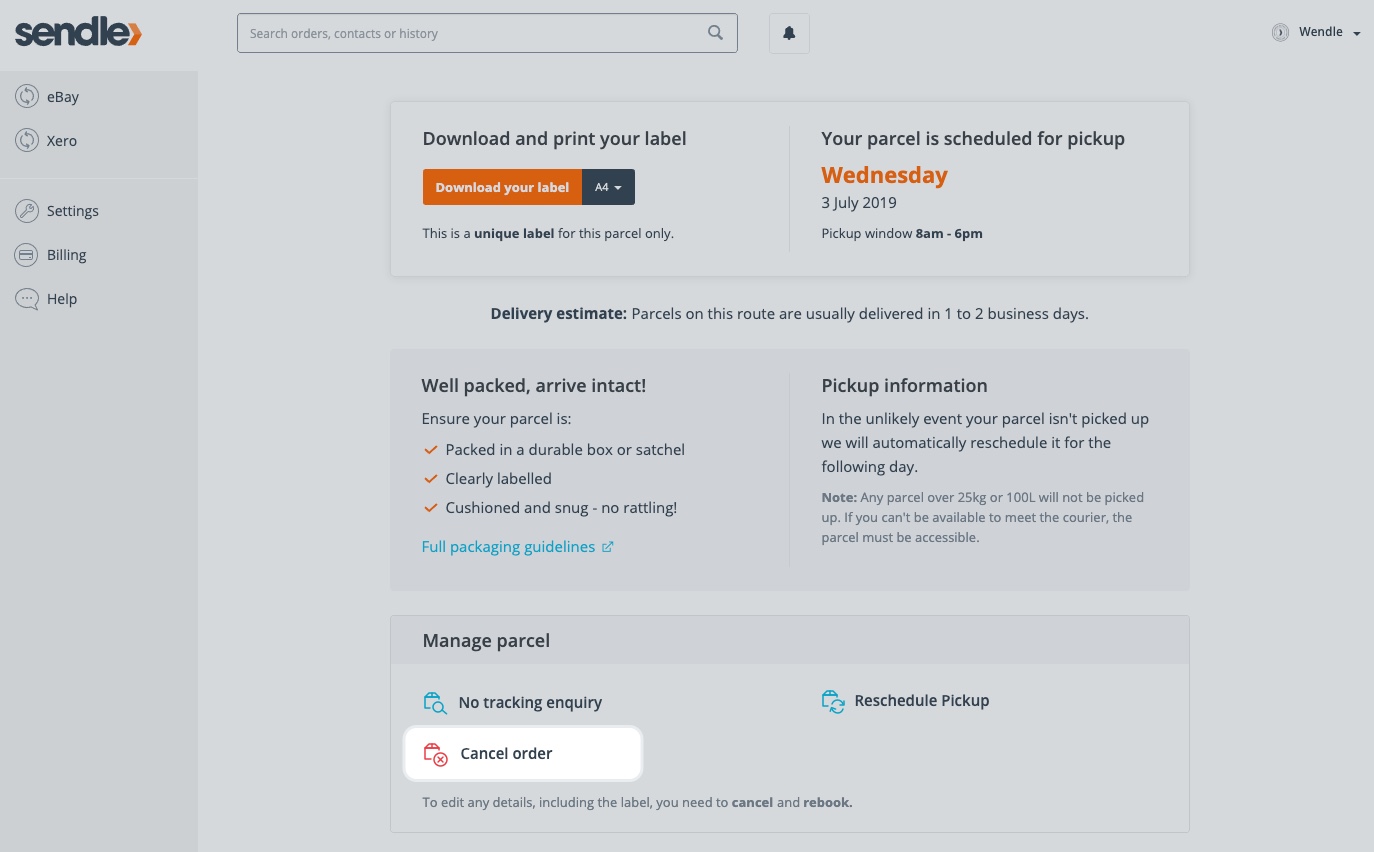 ---
Not quite the info you were after?
What about…