Understanding how much your deliveries will cost with Sendle is really simple – because Sendle uses reliable, low rates.
For your business
Sendle have small business experts on hand for you to chat with. Find out how Sendle could save you hassle, time and money on delivery, by reaching out.
For individual parcels
Use our quick and easy quote tool to get an instant Sendle quote for your delivery.
New account holders
If you haven't got an account yet, take just 30 seconds to sign up for free.
Then to send your first parcel, you'll need: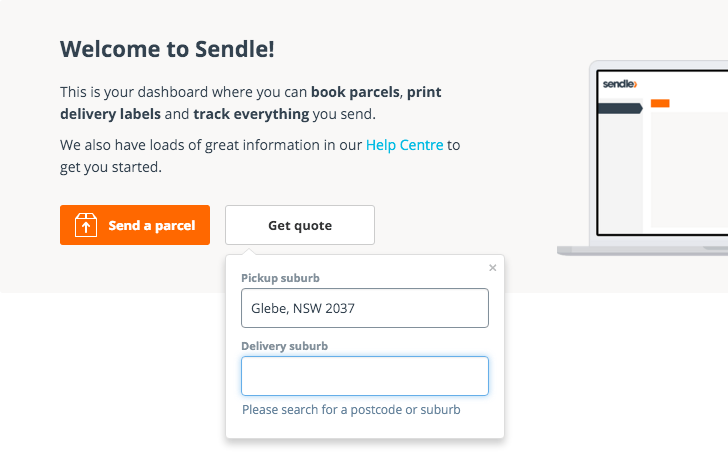 Existing account holders
If you have sent a parcel with Sendle before, the only information you'll need is:
The delivery suburb

The dimensions and weight of the parcel you're about to send

The quote tool will use the pickup suburb and postcode from your last order (but this is editable in your account settings)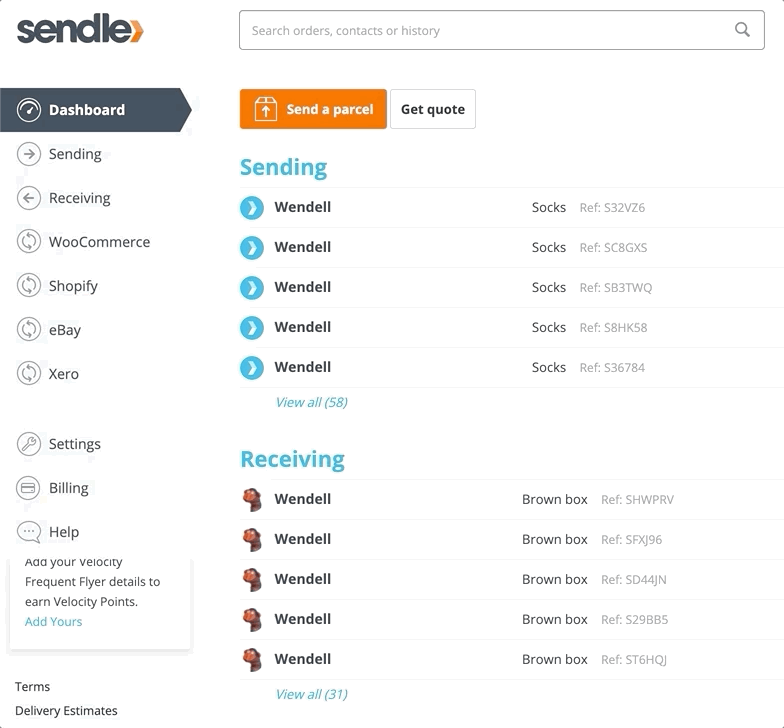 For International parcels
For international parcels, you will need to do a test order using the 'Send a parcel' button. Just change the default setting from Australia to the country of your choice and select the parcel size to get a quote (you'll never be charged for anything without your confirmation).
You can also have a look at our international prices in this article.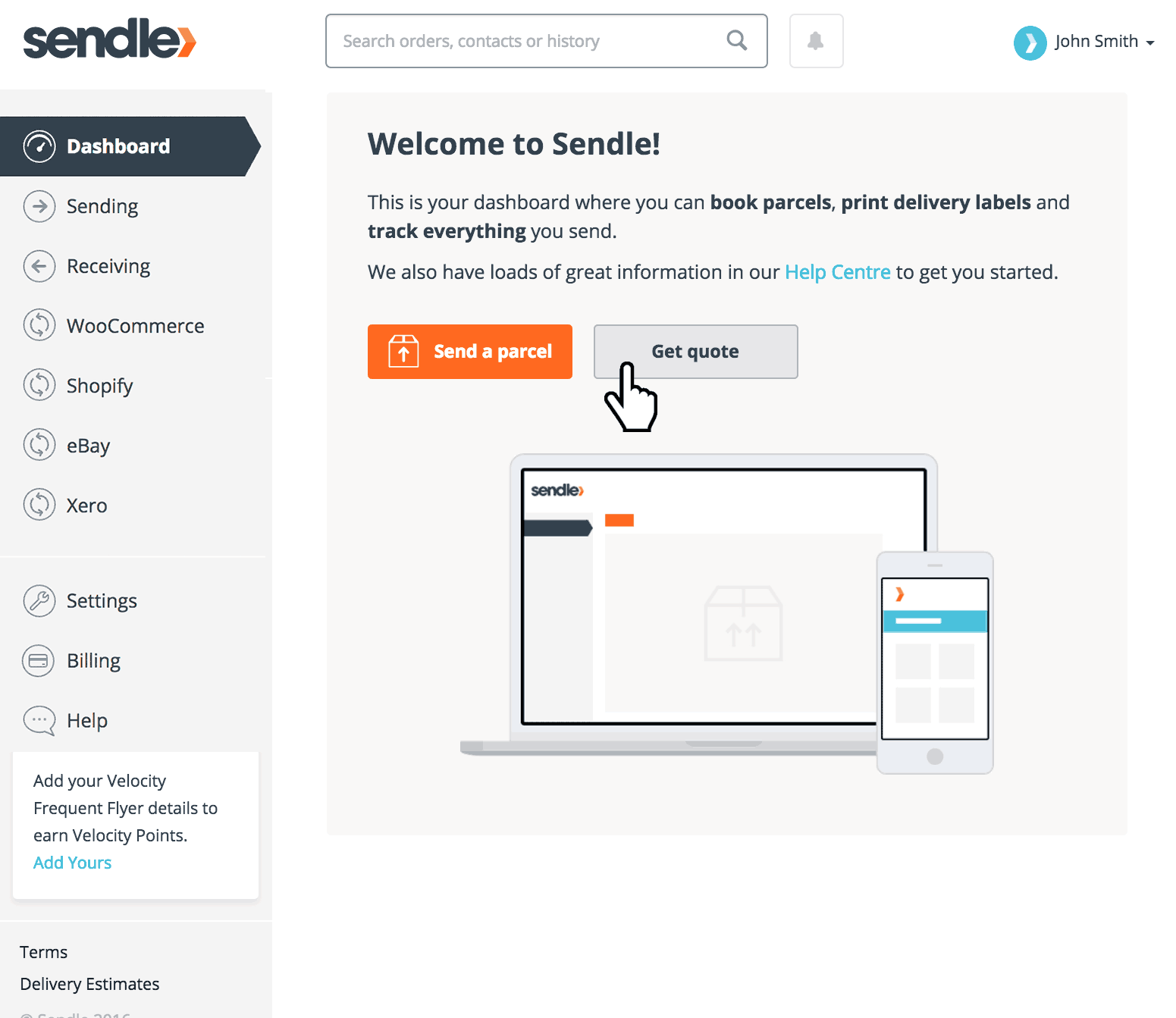 ---
When you're ready to start Sendling, check these out: