In this article, we'll show you how to locate that handy order reference number if you need to track your order or if you're contacting our support team.
To find your reference number, you have two options (explained below).
Option 1: Your Sendle dashboard
Head over to your dashboard (see below):

Option 2: In your email
Or you can find it in your email confirmation and notifications. It looks like this: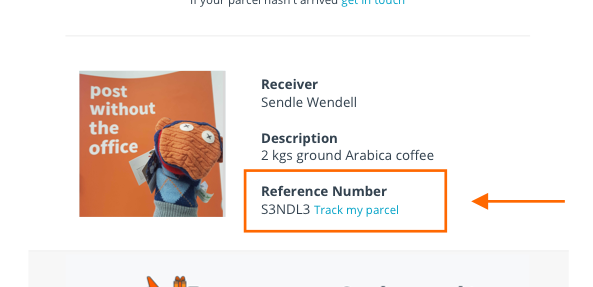 How to track your order
Now you know how to locate your order reference number, you can use it to track your order in your dashboard or via the tracking page. You'll find more info in this article.
---
If you want to find more ways you can keep track of your order, check out these: