With Sendle's drop off service, you have the flexibility to take your parcel to a nearby location in Australia at your convenience. Ship domestic faster!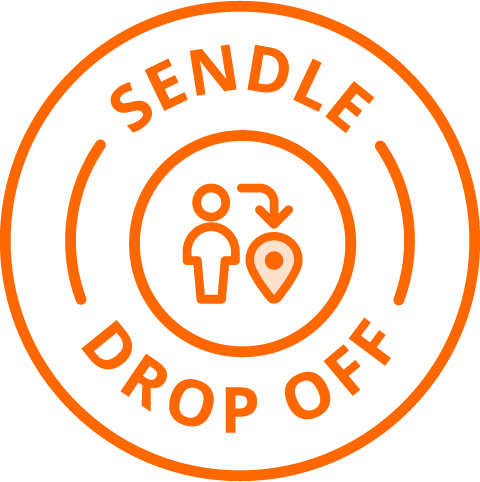 Sending a parcel is often accompanied by the inconvenience of waiting for a courier to pick it up from your home. However, with Sendle's drop off service, you have the flexibility to take your parcel to a nearby location at your convenience. Let's explore how this game-changing service works in Australia.
Please note that in order to use our drop off service, your location still needs to be part of our pickup network.
Benefits of Sendle drop off in Australia
Here are some reasons why Sendle's drop off service is so cool:
Fits in with your busy schedule
Instead of adjusting your day to accommodate a courier's visit, drop off your parcel whenever it suits you best. This flexibility allows you to manage your busy schedule more efficiently.
Drop off the same day you book
With Sendle's drop off service, you can swiftly send your parcel on the same day you make the booking. No more waiting for a courier to arrive at your doorstep.
Extended opening hours
Sendle's drop off locations, including news agents and pharmacies, have extended operating hours. Many of these locations are open 24/7, ensuring you can drop off your parcel at a time that works for you.
No extra cost
Unlike traditional courier pickups that may incur additional fees, Sendle's drop off service is available at no extra cost. You can enjoy the convenience without breaking the bank.
How to book the Sendle drop off service
Booking the Sendle drop off service is a simple process:
Fill out your contact information and provide details about your parcel as you would with any other shipment.
In the "How do you want to send your parcel?" section, select "I'll drop it off." You can book a parcel for drop off up to two weeks in advance. Note that we can only accept parcels that have been booked as drop off parcels.
Print the label provided and securely attach it to your parcel. Sendle drop off accepts parcels up to our 'Carry-on' size, which is a maximum of 10kg and 40L. Additionally, the longest side of any parcel cannot exceed 96cm. If you have an order that contains multiple packages, you will need to create separate labels for each parcel. This will ensure every parcel can be scanned and tracked. Keep in mind that duplicate or previously used labels will be rejected at drop off locations, and there is a maximum of 20 parcels per booking.
Visit any of the 900+ drop off locations within Sendle's delivery network. You can find the closest location to your address on the order form or check the location map.
Drop off your parcel at the chosen location, where it will be scanned and accepted into the system. You have the flexibility to drop off your parcel at any convenient location within the Sendle network. It doesn't have to be the closest one to your address. Your Sendle tracking page will update shortly after your parcel is scanned at the drop off location.
You can also book your parcel for drop off via Sendle API and with Sendle dashboard integrations such as Shopify, eBay, and WooCommerce.

Sendle drop off locations in Australia
Sendle's delivery network currently consists of 900+ drop off locations within Australia and is only available for domestic deliveries. They're powered by HUBBED, a network of news agencies, 24/7 retail stores, petrol stations, and similar businesses that accept Sendle parcels for pickup.
Keep in mind that drop off locations don't have the ability to print off labels or provide packaging. Make sure your parcels are good to go beforehand because parcels without a barcode label can't be accepted. Learn more about how to label your parcel.
Related articles