Manage your deliveries with ease using the Sendle Toolbox. Schedule shipments, print labels, and get real-time tracking updates for all your parcels.
Welcome to Sendle, where we make shipping and package tracking easy and hassle-free. Whether you're a business owner or a personal sender, our platform offers a range of tools and resources to help you manage your deliveries and track your packages every step of the way.
What's the Sendle Toolbox?
The Sendle Toolbox is accessible via your dashboard and is used to schedule shipments, print shipping labels, and get real-time tracking updates for all your parcels. It comes with a set of tools that allow you to make shipping changes or launch an investigation in a matter of minutes without having to create a support ticket or wait on a response.
What you can do with the Sendle Toolbox
Here's a quick rundown of all the ways you can manage your shipment with the Sendle Toolbox.
Track a parcel
Track a parcel that you have not received (but is marked as 'delivered' by the driver).

Track a parcel that hasn't been delivered by the estimated delivery date.
Request redelivery (updated details needed)
Request a redelivery if the delivery details have been entered incorrectly the first time around (for example: if the apartment number has been left off when entering the street address and needs to be included for a successful delivery).
Request redelivery (card left)
Arrange for a redelivery free of charge, if a delivery was attempted but no one was home to receive the parcel (for example: the delivery driver did not have authority to leave the parcel and you weren't home to sign for it).
How to use the Sendle Toolbox
1. First, log in to the Sendle dashboard. If you don't have one yet, you can sign up by visiting the Sendle website!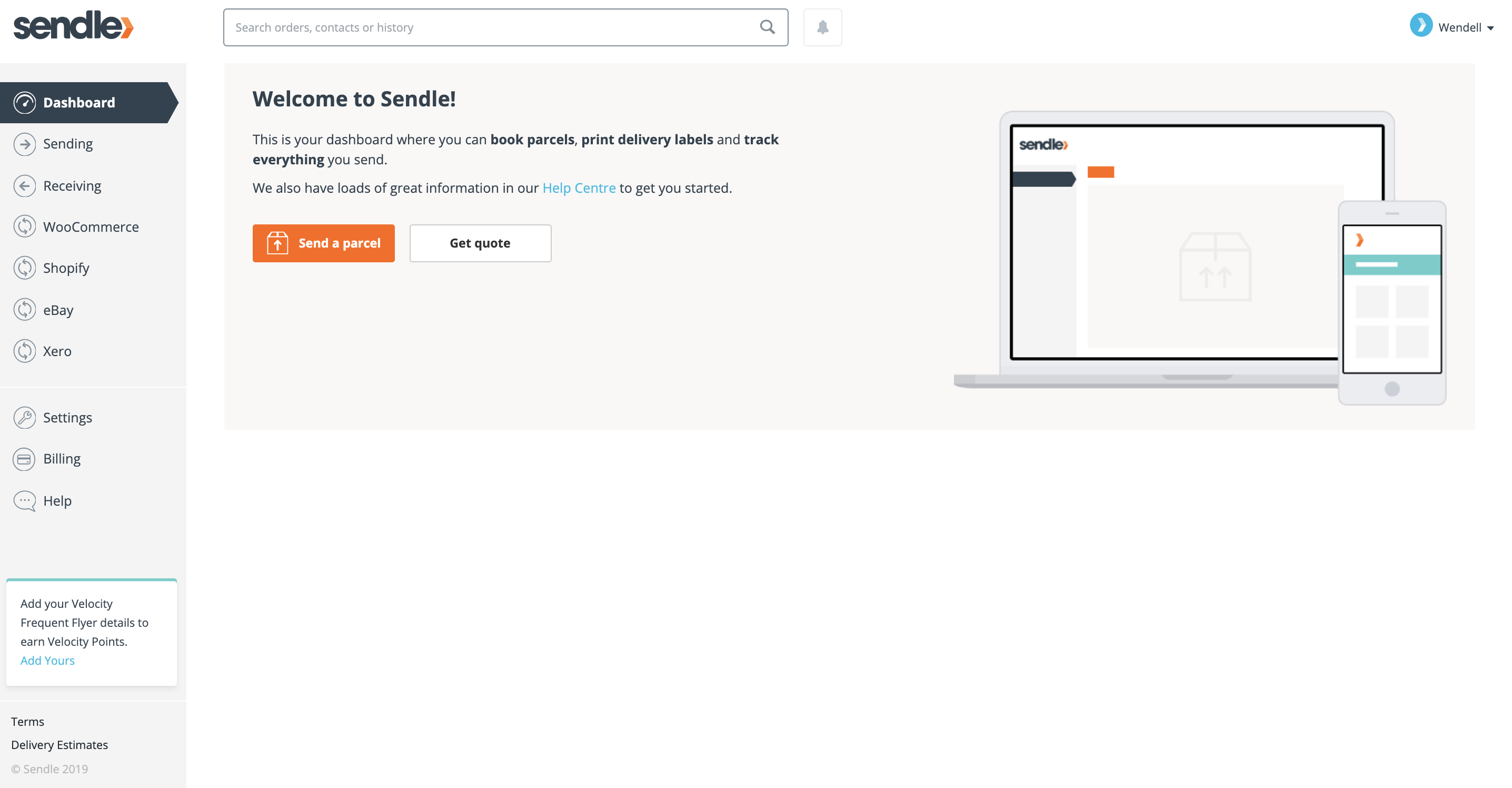 2. Select a parcel in the parcel tracking page and you'll see a section called "Manage parcel".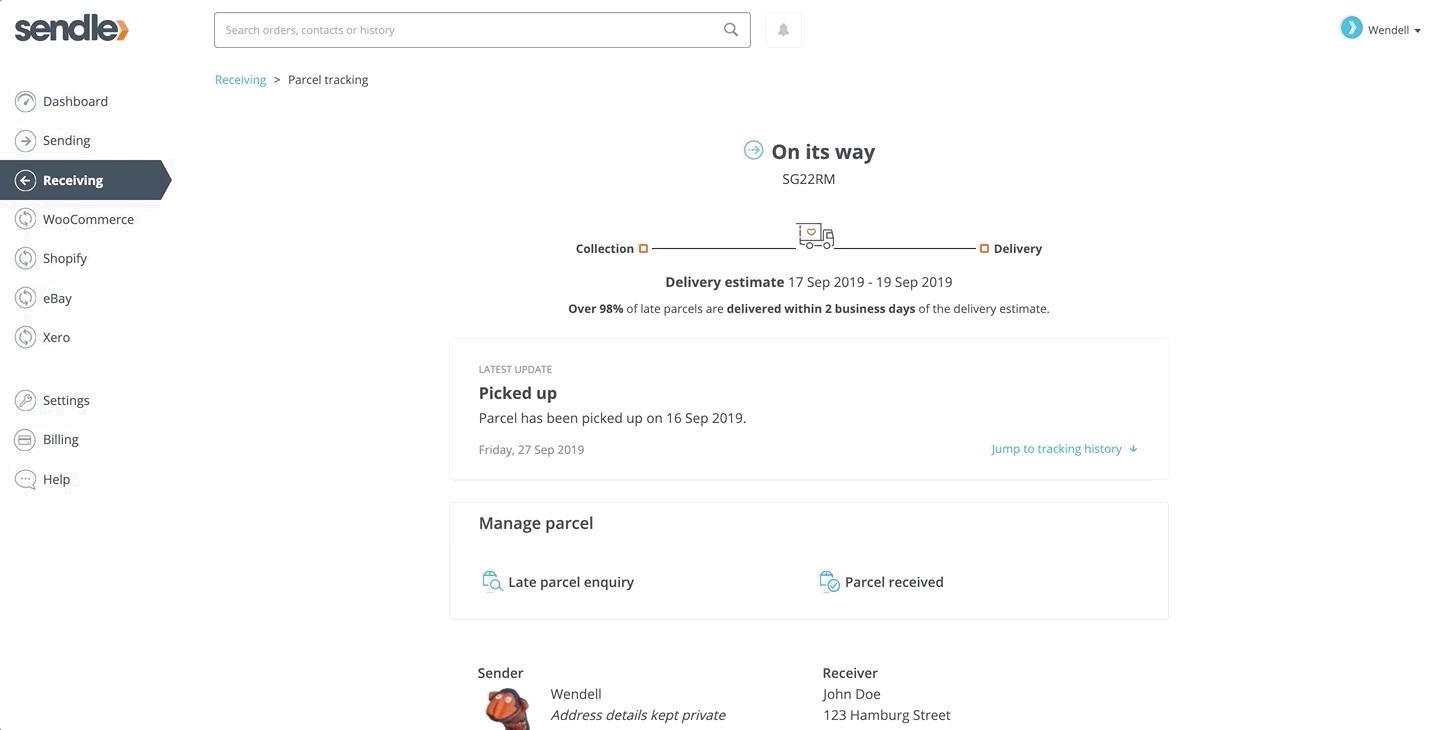 3. Select the "Help" button. Depending on where your parcel is on its journey, you'll see a few different options in the drop-down menu (we'll only show you what's relevant at any given point).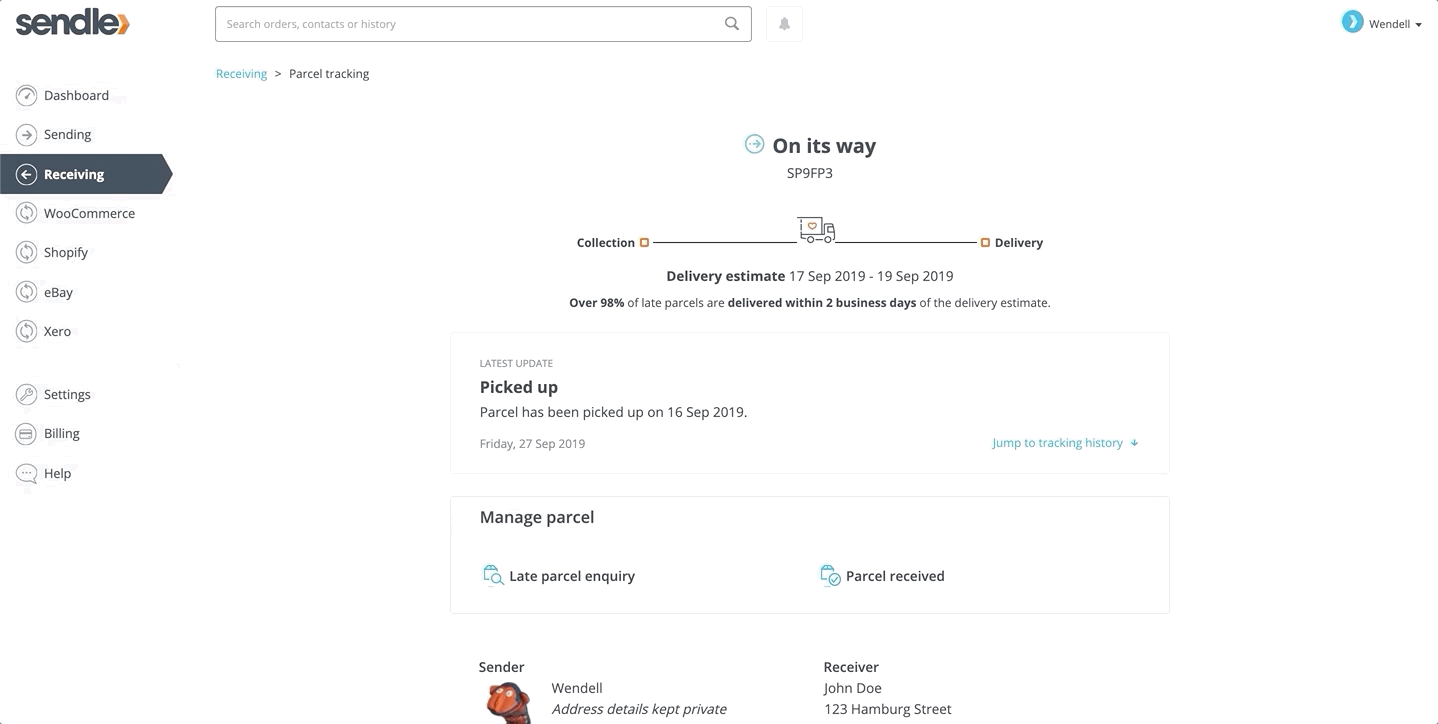 4. Once you select your tool, you'll be asked to enter a few details. This information will be sent to the driver and our support team, so it's important that everything is entered accurately.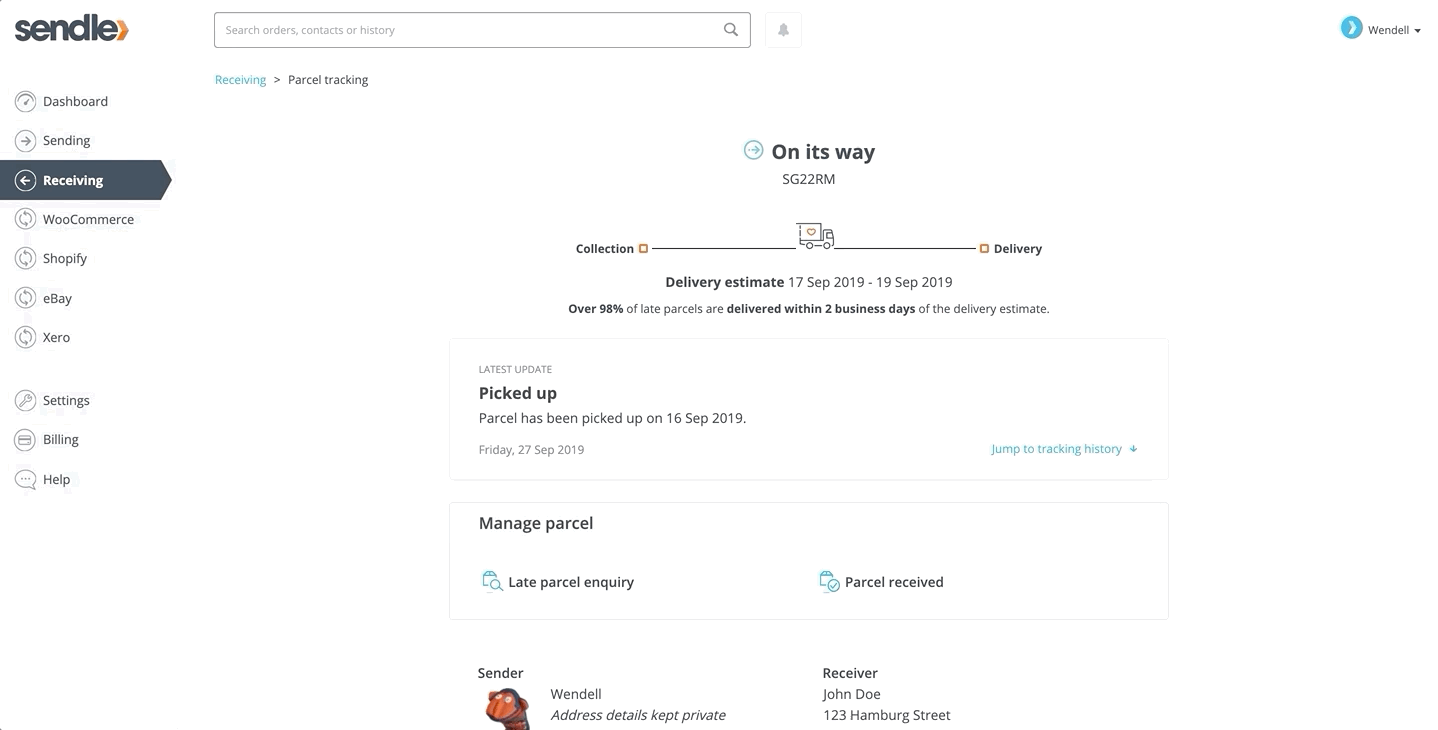 5. Enter all your details and submit your request.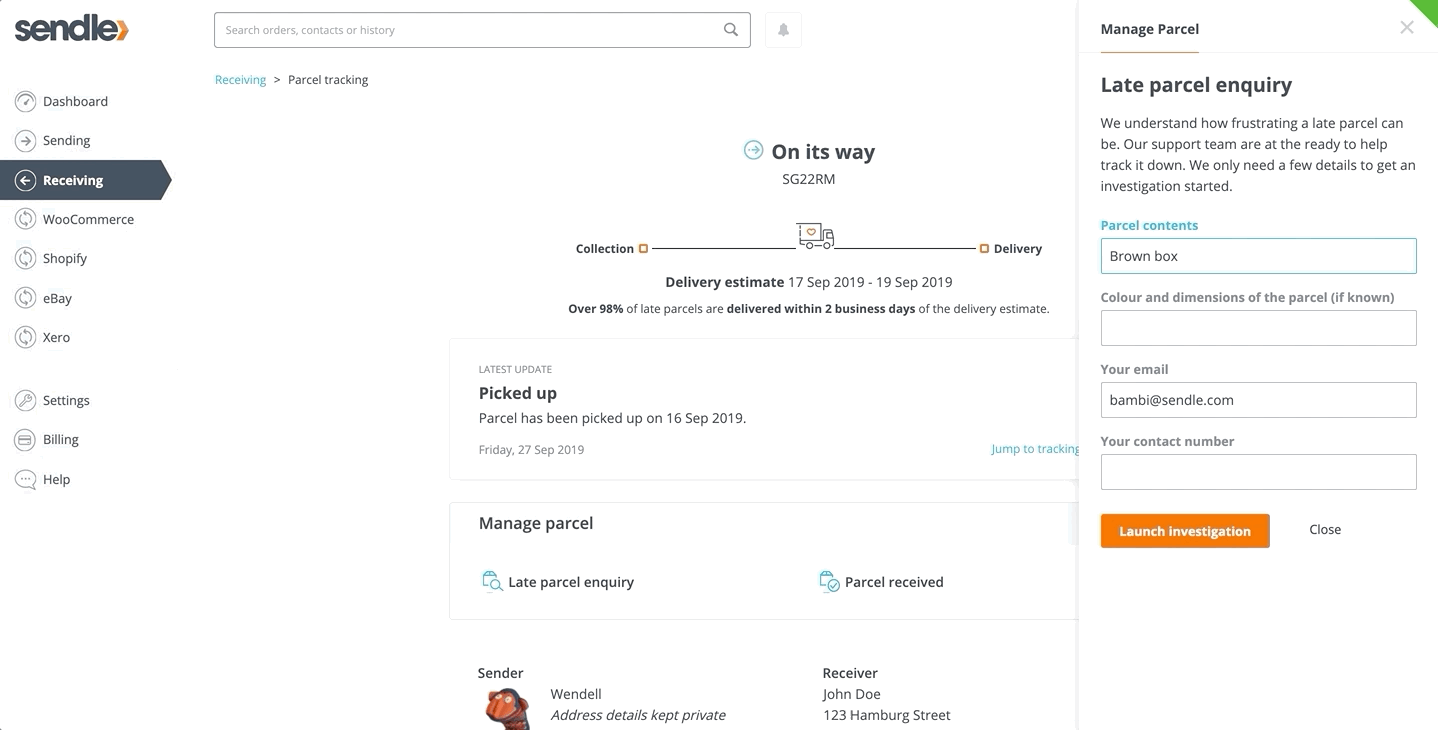 6. You'll receive a prompt that your request has been received.
What happens next?
Our intuitive dashboard makes it easy to manage your shipments and track your parcels in one place. You can view delivery status, shipment history, and even receive alerts when your parcels are delivered.
Any change you make within the Sendle Toolbox will be logged and updated in your tracking history, where you can follow the status of your delivery.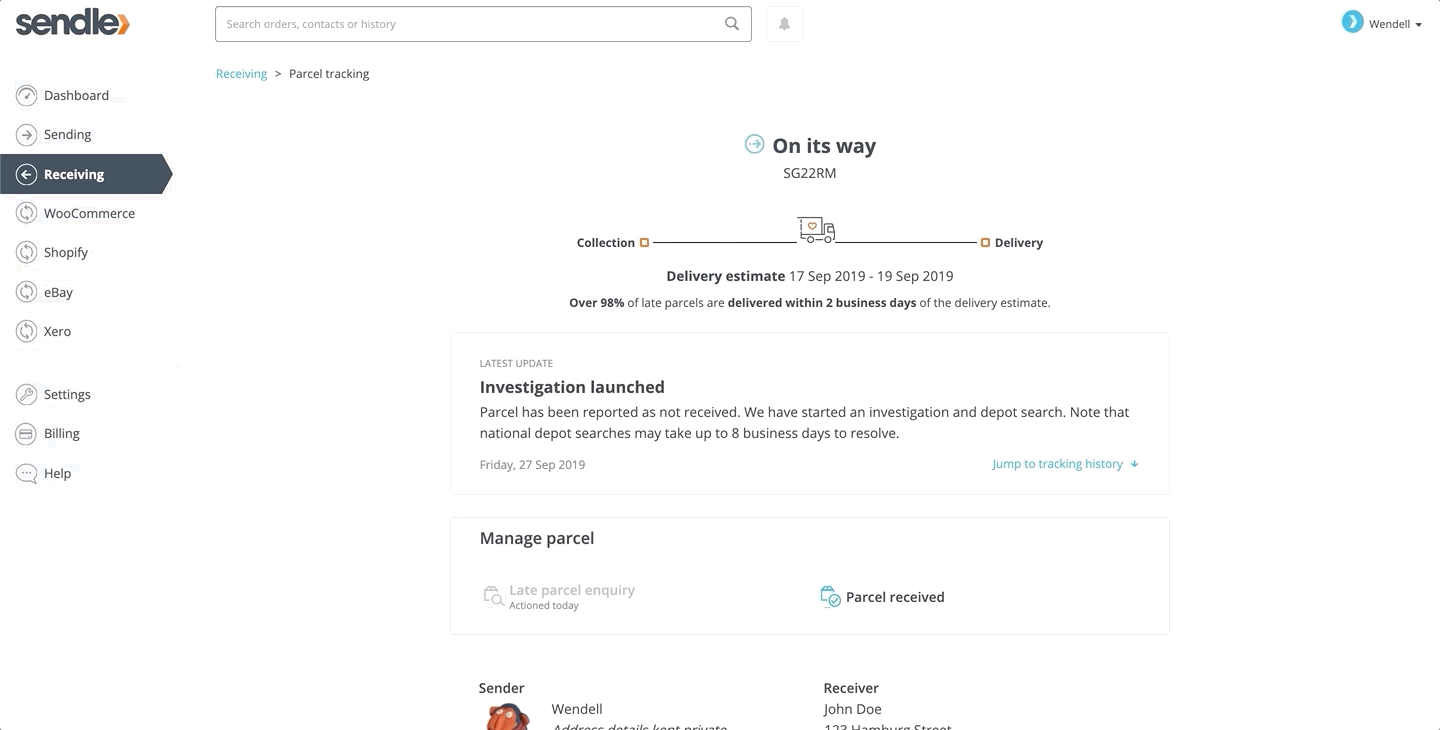 For parcel investigations, all updates and the outcome of the search will be logged on your tracking page. You will also receive a confirmation email that we're on the case, including your investigation reference number.
How to contact Sendle
At Sendle, we understand the importance of reliable shipping and parcel tracking. That's why we offer the Sendle Toolbox and a range of shipping services to help you ship your items with confidence.
But for those times when you want to speak with a human: our customer support team is always here to help! We pride ourselves on providing top-notch customer service and will work tirelessly to ensure your shipments arrive on time and in perfect condition.
---
Related articles: