All parcels sent with Sendle get tracking included for free. If the sender of your parcel included your email address with the booking, you will automatically get tracking notifications by email. 
Get a tracking link
If you aren't getting tracking email notifications:
Ask the sender of your parcel to send you the 6 digit alpha numeric tracking code e.g. S3NDLE. 
Visit https://try.sendle.com/tracking and enter your code.
Get your dashboard
If your email address was included in the booking, you can see more detailed tracking information by signing up to Sendle with the same email address.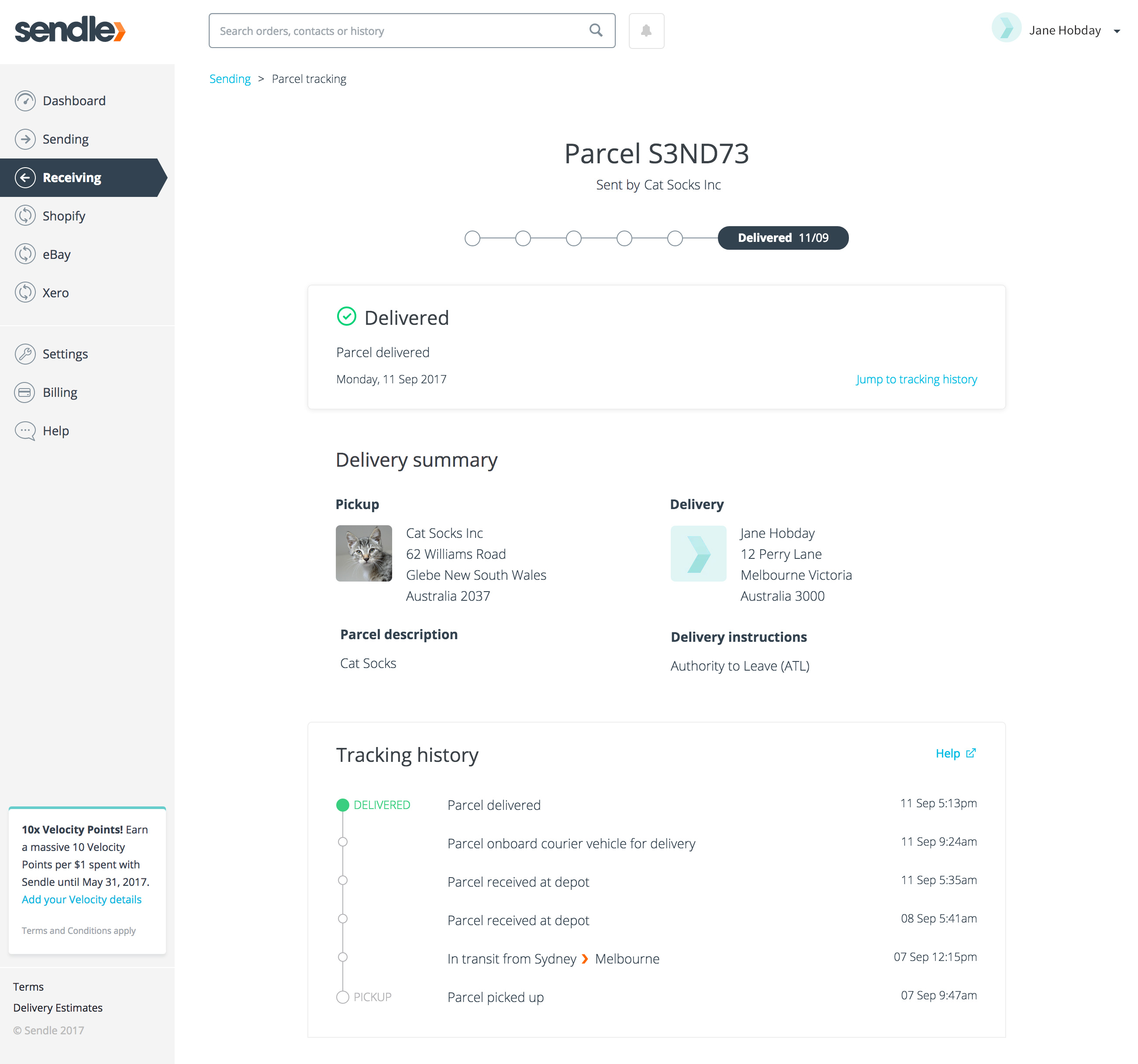 If your delivery is delayed
If you need help tracking your parcel, or you are concerned that the delivery is delayed, please read this article for more information.