All parcels sent with Sendle get tracking included for free. You will see detailed tracking updates in your Sendle dashboard for each parcel.
Automated tracking updates for receivers
Sendle keeps your customers up to date on the location of their parcel automatically, if you include their email address when you book the delivery.
Your customers will get an email notification when:
Your parcel is picked up
Your parcel is delivered
Including your customer's email in the booking also means less inbound enquiries and follow-ups for you, because we are able to help your customers directly with things such as:
Redeliveries
Addressing errors or spelling mistakes
Collection information
If you don't include their email, this information may be sent to you for you to pass on.
Tip: You can brand the tracking emails that your recipient receives, just by adding your logo or picture to your account.
Give a tracking link to your customer
If your customer didn't provide their email address, or you didn't include it in the booking, they are still able to track their parcel. Simply send them:
Their 6 digit alpha numeric tracking code e.g. S3NDLE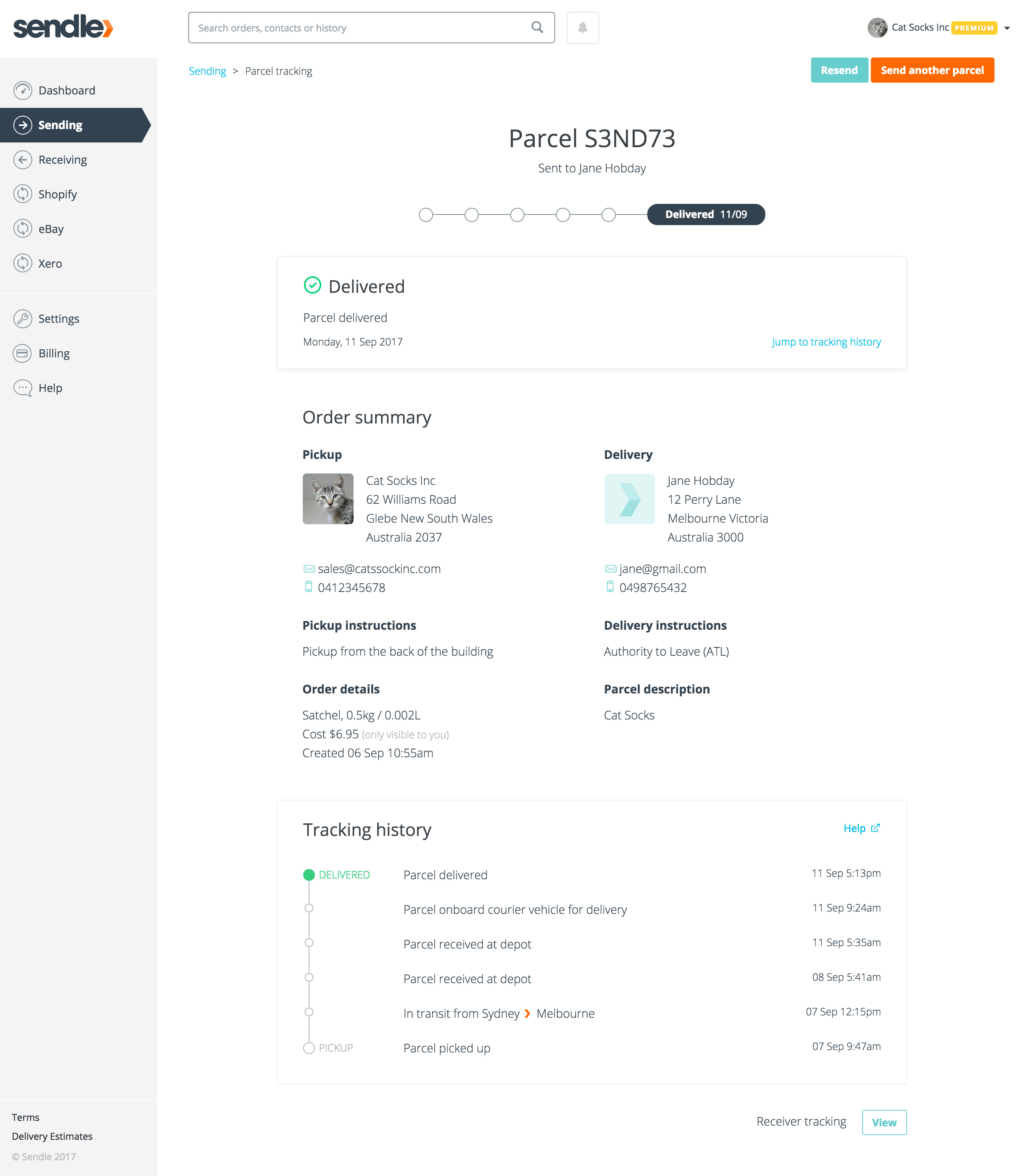 If your delivery is delayed
If you need help tracking your parcel, or you are concerned that the delivery is delayed, please read this article for more information.