If you need to cancel an order you can do this from your order page.
If you scroll right to the bottom of your order page you should see a cancel button which will cancel and refund your order when you click it.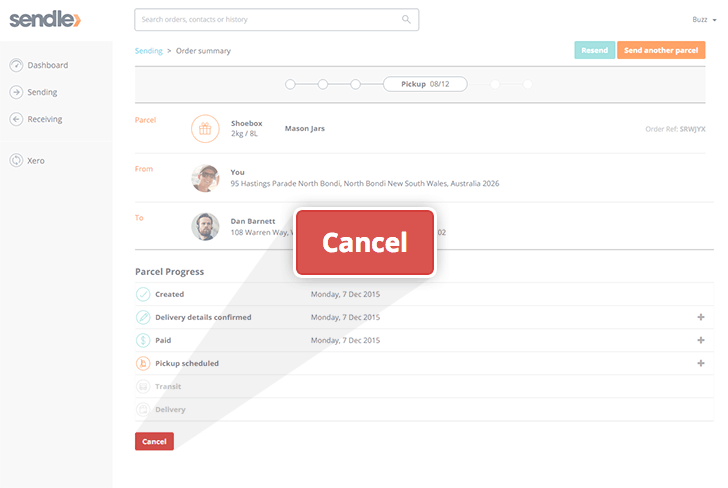 If you cannot see the cancel button that means that cancellation is no longer possible and a driver has already been assigned to pick up the package.