Rescheduling a pickup
If you want to reschedule a pickup, the simplest way is to use the Sendle Toolbox - a set of tools in your dashboard that makes it quick and easy to manage your parcel.
You can use the tools to reschedule your pickup free of charge 3 business days following your original pick up date. If you need to reschedule for a later date than that, you will need to cancel and rebook the order.
Go to 'Manage parcel' section on your dashboard tracking page and you will have an option to 'reschedule pick up'. You'll then be asked to select your new pickup date and submit your request.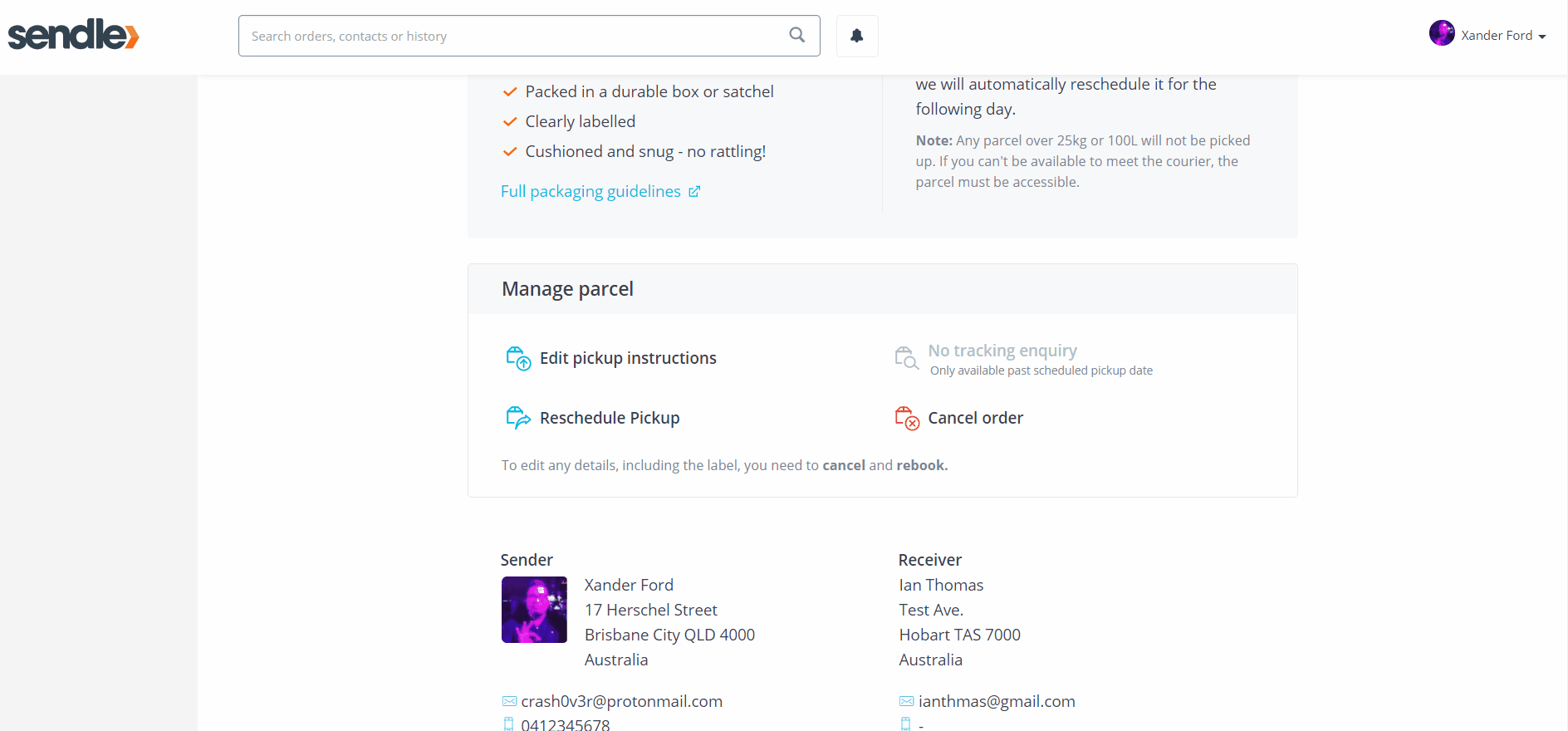 Please note, you should remove your parcels from the pickup area to avoid accidental scanning.
Change address details before pickup
If you need to change the address details on the order, then the best way to do it is to cancel your order and create a new one. If you'd like to keep most of the original order details you can first click the resend button to copy the details of the current order.
If you scroll right to the middle of your order page you should the `Manage Parcel` section under which you will see the Cancel order button which will cancel and refund your order when you click it.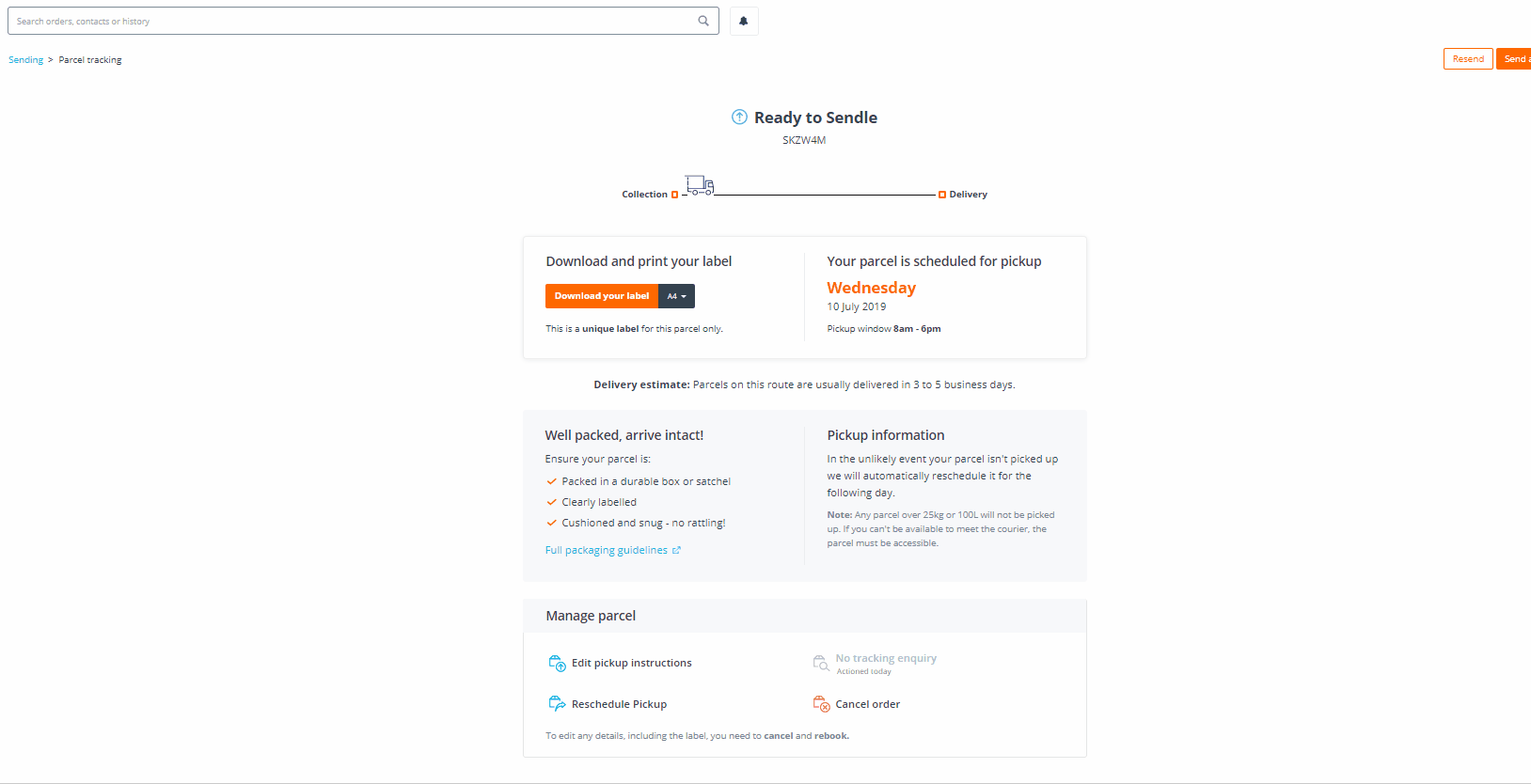 Changing an order once the parcel has been picked up
If you need to change delivery details once the parcel has been picked up and is in transit, please get in touch with our support team. Changes to an order may require a new label to be created and so will be charged as a new booking. Please make sure to include relevant information on your order such as the names, address details and the email it was booked with and our team will do their best to help you.
Note: You can cancel an order free of charge directly from your account up until the day of pickup.