The API is a simple way to streamline quoting, booking and tracking directly from your online platform or store. 
eCommerce platform
If you are looking for ways to streamline your business on eCommerce platforms such as Shopify, WooCommerce, eBay, Neto, Magento and so on, have a look at our page on eCommerce integrations here.  
Sendle's API Terms and Conditions
Please ensure that you have read the Terms and Conditions and the Website User Agreement before integrating Sendle's API.
API for your Webstore
Sendle's API allows you to quote, book and track orders directly from your store or website. It is the perfect solution for streamlining your shipping and can be built into your codebase in a few hours. We recommend that a professional web developer works with this.
Access the API documents here: http://api-doc.sendle.com
API Sandbox
Ideal for web developers to run through and test our API: https://sandbox.sendle.com
Please note you need to use the Stripe Test card for credit card details: https://stripe.com/docs/testing#cards

Generating your API key

To get access to Sendle's API, you'll need your API key. Your API key is a unique password for your account, so it's important to keep it safe and secret.
Sign in to your Sendle dashboard
Complete the form in the API tab of your account settings
Press the 'Claim Access' button, which will display your API key and your Sendle ID
Complete the Dangerous Goods declaration on the pickup tab (you must do this to use Sendle) 
Add a credit card for billing purposes
Please note that the website URL is used for identification purposes, and doesn't need to exactly match your website URL (and it's OK to use a staging URL)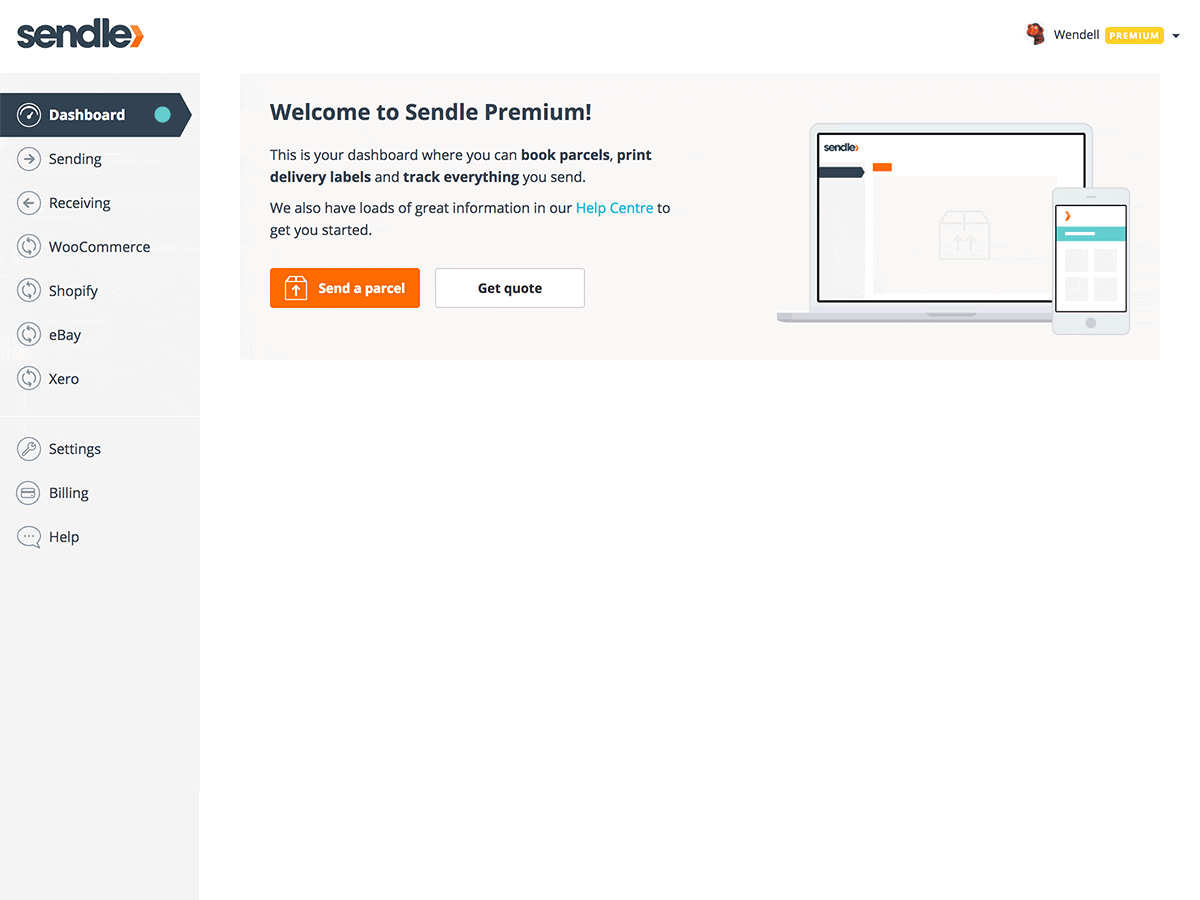 Regenerate your API key
To regenerate your API key, simply click the 'Regenerate API key' button

Clicking this button will mean that any previous integrations you have with Sendle using the 'old' key will cease to work. You'll need to reconnect with the newly generated API key.
API enquiries
If you have questions about how the Sendle API key can be integrated to your website, contact our business team or, if you need customer support, please reach out to our support team.