If you need to send multiple parcels to the same location, there is a simple way to book with Sendle. Below is a guide to the resend feature, allowing you to book multiple parcels effortlessly. 
Resend Button
If you want to copy a previous order or send more than one parcel, the simplest way to do this is to use the resend button. This can be found on your dashboard and on your order page.
To use the resend button, book one of your parcels in and complete the booking. Then from your dashboard, hit 'resend'. This will make a new booking, and fill in the key information.
On your dashboard you can see the resend button on the right side of any order that you've already sent.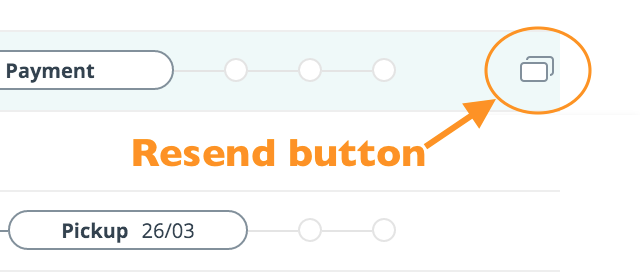 On your order page you can see the resend button on the top right corner of the page.

The copied order can be booked for pickup on the same day if you have multiple parcels going to the same address.
Can I add a multiple into the order form?

At the moment, every parcel needs its own label - this means that each parcel needs to be booked individually. You can not add a multiple, the fastest way of booking is to use the resend feature.
Saved addresses
Every address that you send to with Sendle is stored for easy future use. Simply type in the name of a recipient into the order form and select it from the dropdown. This will pre-populate the order form with the address and recipient's contact details. 
Just a heads up
Please note that with orders going to the same address on the same day the parcels may occasionally get separated and not arrive at the same time. This happens when a truck, cage or van is filled to the brim and there's no space left. While it is uncommon, it is perfectly normal and nothing to worry about.