We're all about saving you time to get back to the things you love—like running your business!
One way to do that is by saving your shipping address for future orders. There are two ways on Sendle. We've outlined below how each works.
Option 1: In the order form
First time Sendler? Welcome! This option is good if you have already created a Sendle account, and want to send your first parcel (if you need to create an account, go here and hit 'Get Started').
Then:
Log in to

your dashboard

.

Click on 'Send a parcel'.

You'll be prompted to put in your shipping address.

These details will save in your account settings for next time.

You can edit your information from your account settings at any time, using option 2 below.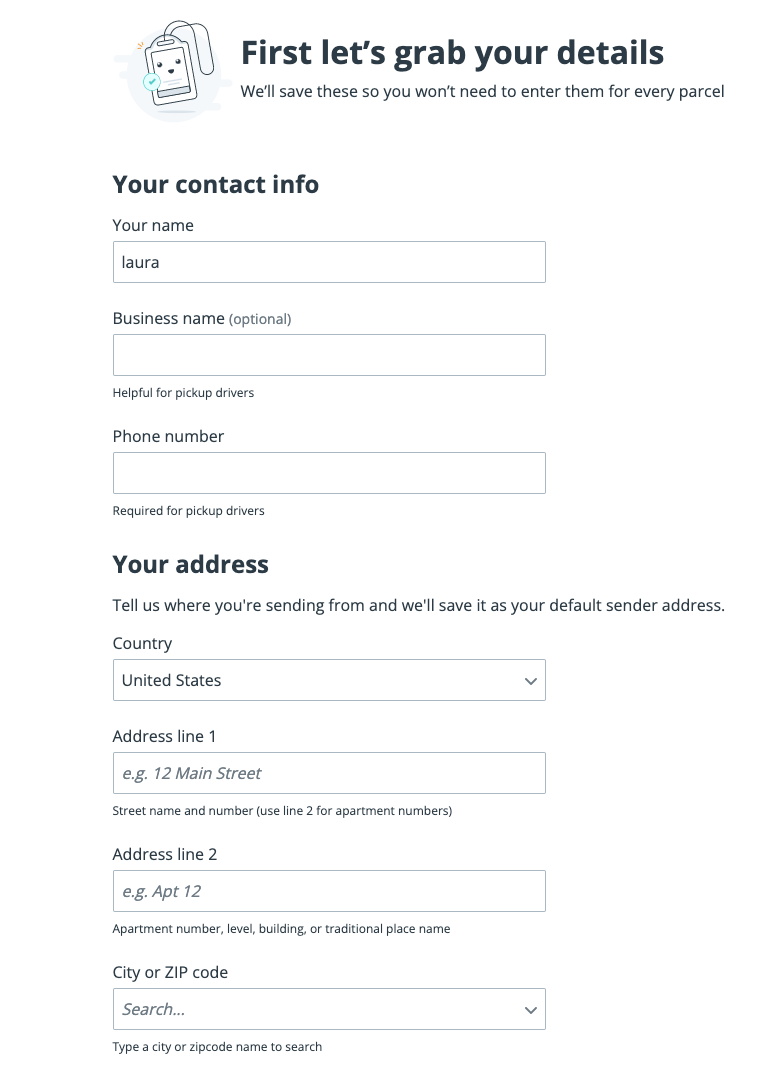 Option 2: Edit the address in your dashboard
This option is good if you have a Sendle account and have already sent a parcel.
Log in to

your dashboard

.

Go to the Settings tab on the left.

Choose 'Sender details' from the top menu.

Fill in your address details.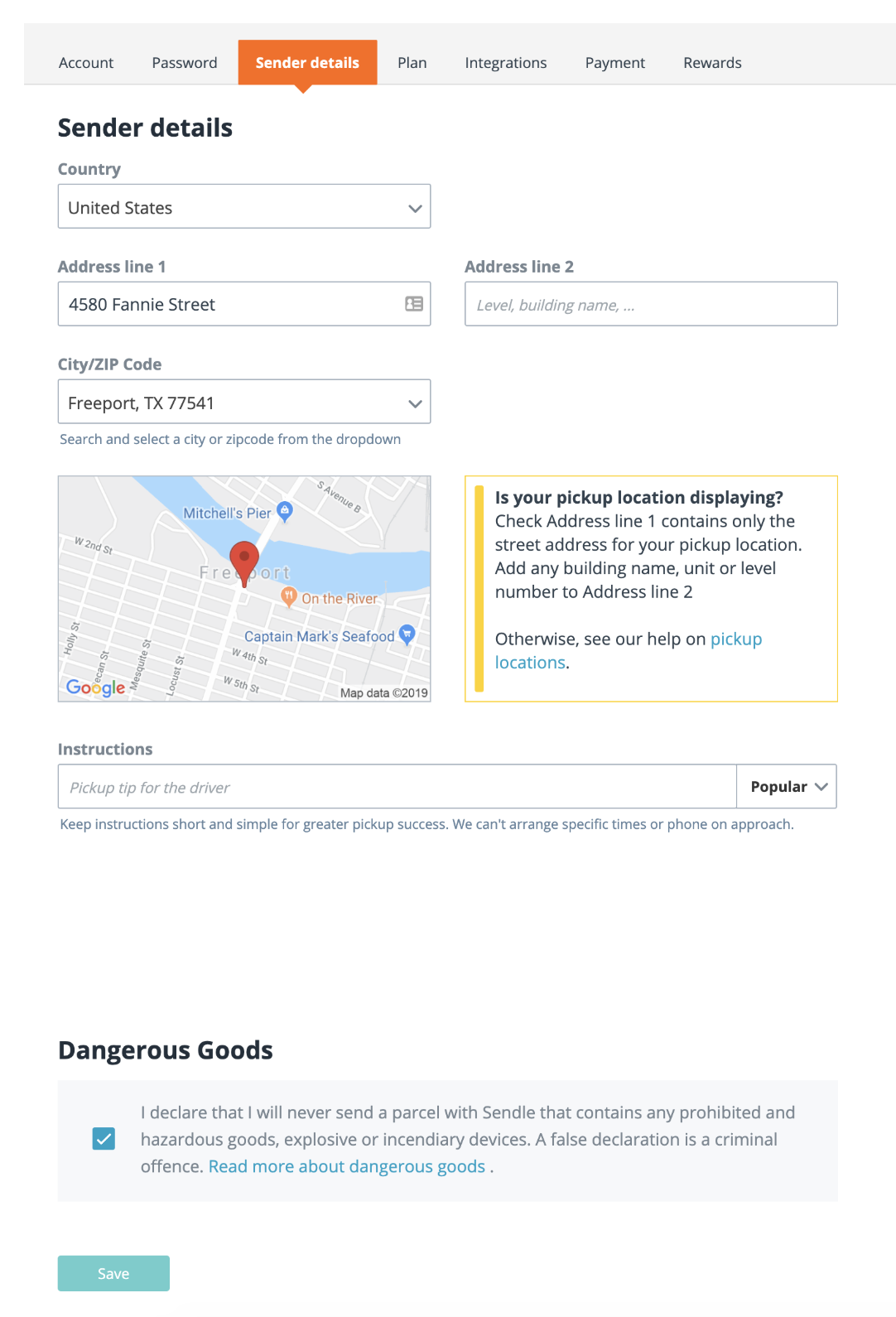 Now that you know how to save your address, you can get Sendling!
---
Want to do more cool things in your Sendle account? These might be interesting: