By adding your business logo or a profile picture to your account settings, your receiver will immediately recognize your company in all of the tracking pages and emails they receive.
Here's how you set your logo as your profile image in your account settings:
Head to your

account settings tab

.

Click 'choose file' and pick one from your desktop (check out the image requirements below!).

Hit 'Save' to update the image on your account.

Hooray! Now this image will appear in tracking emails and on your dashboard.
If you don't have a logo or profile picture on your account, your profile picture will appear as a colored chevron in the tracking emails. If you send a parcel to someone who has added their profile picture or logo, this will appear in your account next to the order (instead of a colored chevron).
Here's what it'll look like: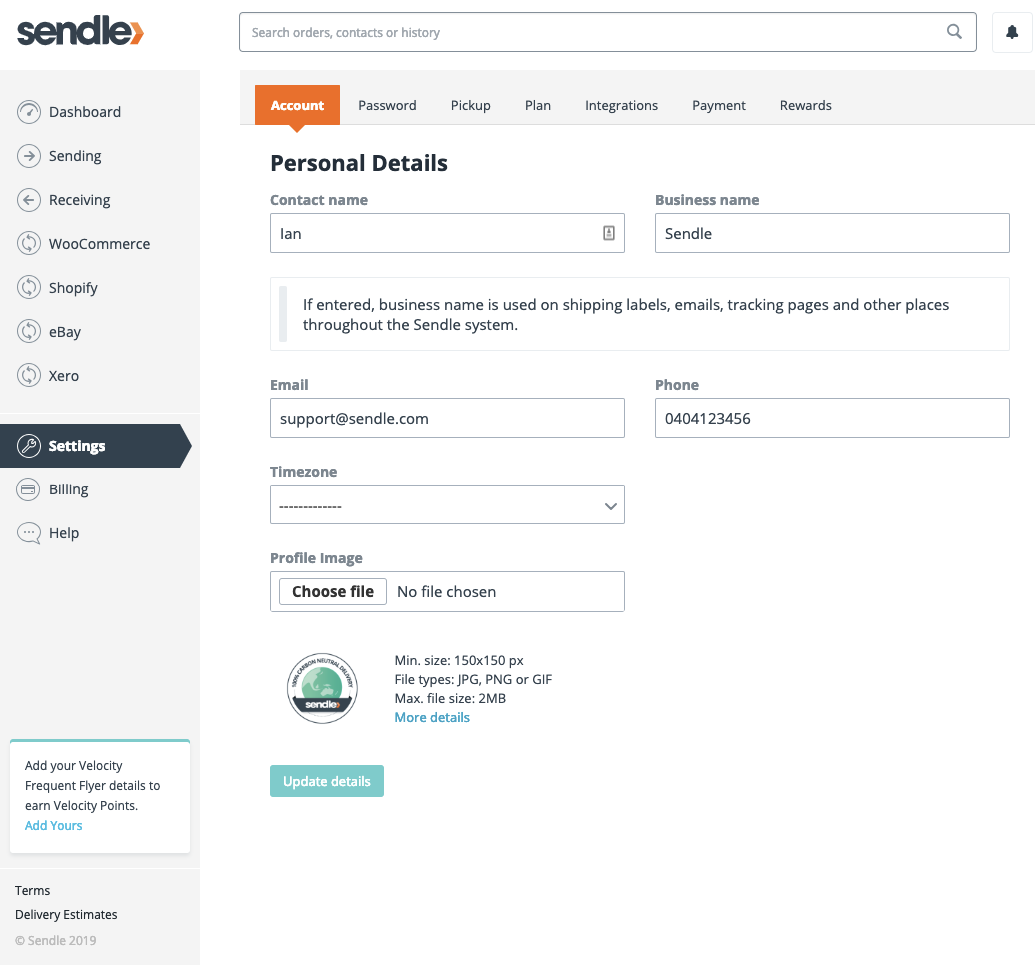 Here are the image requirements for Sendle account profile images:
Minimum Size: 150 x 150px

Optimal aspect ratio: 1:1

File types: JPG, PNG or GIF

File size: Images files can't be larger than 2MB

Minimum resolution: 72dpi



Your logo will appear in the tracking emails (above your business name) and look like this: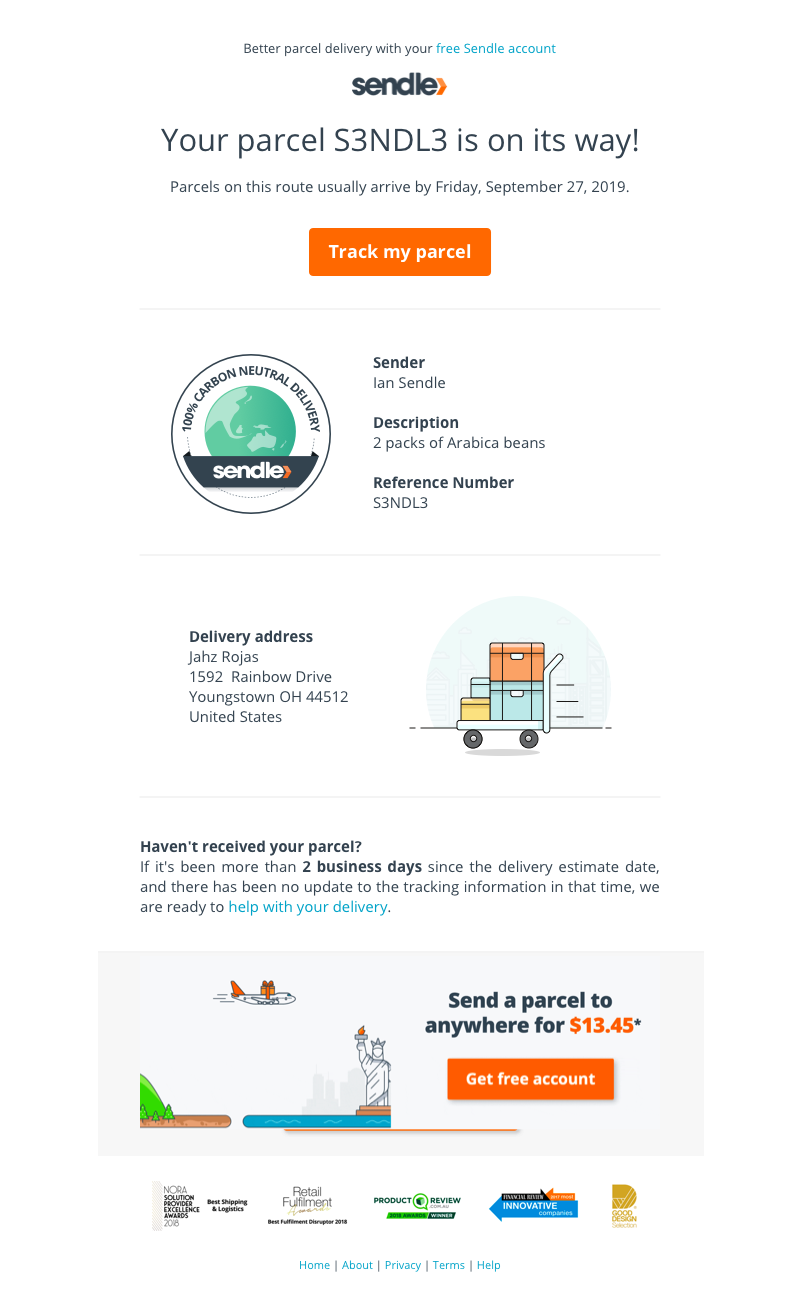 ---
Need a hand with other business settings for your Sendle account? These articles might help: