Finding a record of your payment history, tax receipts, and invoices is easy with Sendle. 
This article will show you how to do it quickly and efficiently (also, one less thing to worry about at tax time):
Invoices
You can view and download paid and pending invoices from the 'Billing' tab on your Sendle dashboard.
The 'View Invoice' button will show you the invoice for that specific charge.

The 'Download' button will show you all orders over a certain period of time (depending on the number of days you choose).
Each invoice will include Sendle's company information plus the order date and cost for each day a shipment has been booked.
Payment summaries
If you require a detailed spreadsheet summary of previous transactions, you can also download it from the billing tab in your dashboard. Just click 'Download (.csv)', which is at the top-right of the Payment History section. From there, you'll have the option to pull the last 7, 30, or 365 days or all existing transactions from the beginning of your account.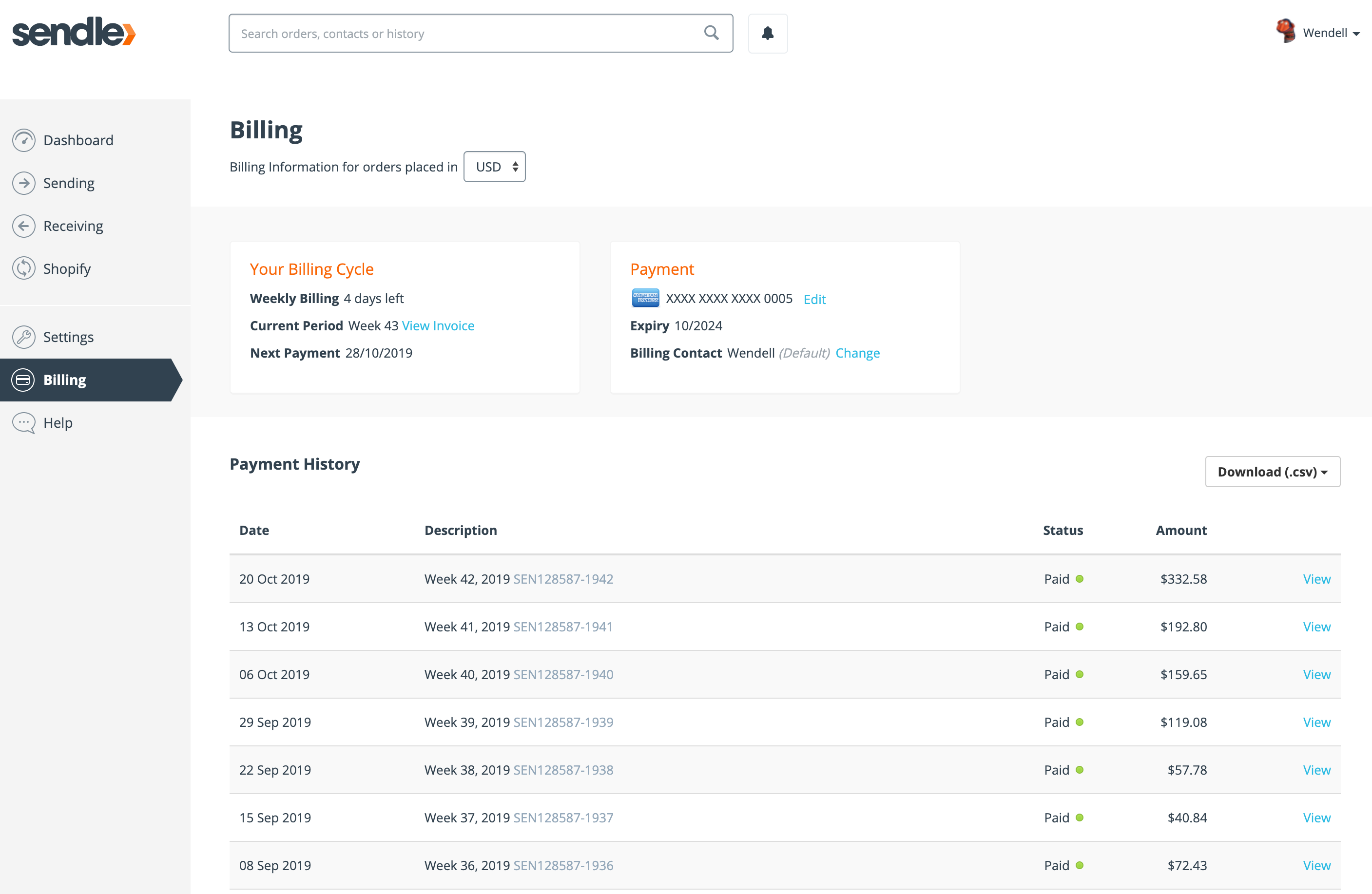 ---
If you'd like more information about your payment information, these articles are also handy: