This feature is currently in the testing phase. The pilot program for this feature is currently full.

With Sendle you can connect your eBay store and create orders directly from your sales.
Connect my store:
Sign up for a Sendle account
Log in securely to your eBay account in the eBay tab on your Sendle dashboard
Sendle will import and sync your eBay sales from the previous 2 weeks (note: the order is determined by the date the sale was last modified)
Send a parcel:
Open the eBay tab on your Sendle dashboard
Click "Send parcel" next to the eBay sale that you want to turn into a Sendle order
Your order will prefill will the shipping and sales information. Simply check the details and select a parcel size
Click "Create order" and confirm the booking
Print your label
Tracking information for each order will be transferred across to your eBay store
Watch this animation below to see it in action.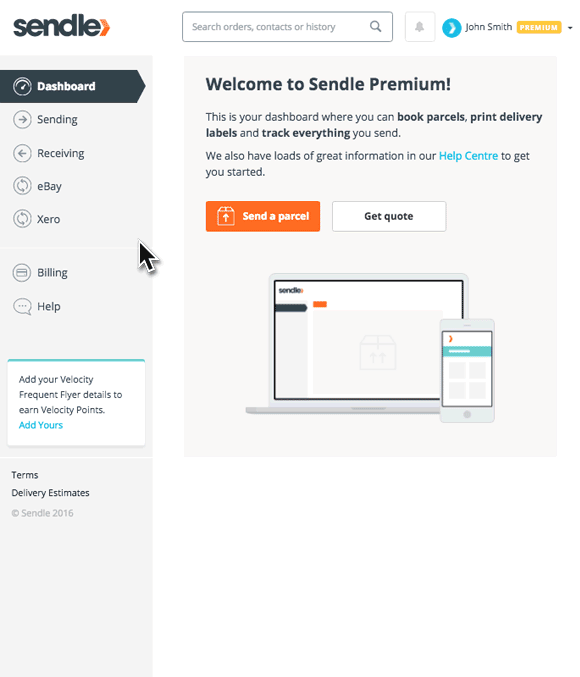 Disconnect my eBay store:
You can disconnect and reconnect at any time. Simply click "disconnect my eBay store" from the eBay tab in your dashboard.
Disconnecting will not cancel any Sendle orders that have already been booked.
Orders from eBay will only display in the eBay section, not in the Sending section - disconnecting your store will delete your sending history.