Sendle is now fully integrated with WooCommerce - a WordPress e-Commerce platform. Integrating only takes a couple of clicks and will allow you to pull your orders over instantly to create shipping labels.
Here's an easy-to-follow guide on how to connect your store, start sending and keep up-to-date with tracking.
Connect my store: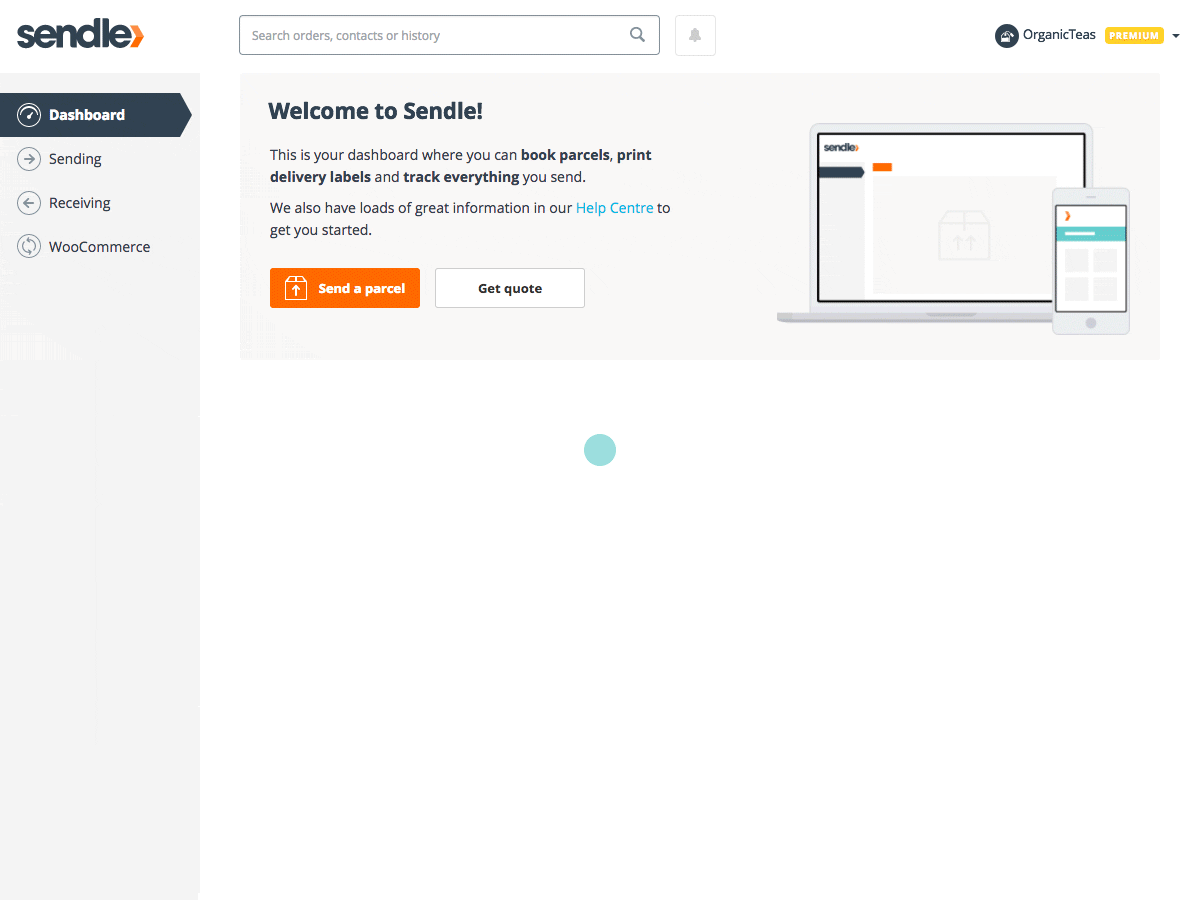 Make sure that it is the "clean" version of your shop URL you are using. For example, organicteas.com and not organicteas.com/shop
Sign up

for a Sendle account




2. Log in securely to your Sendle account and click on the

WooCommerce link

on the left-hand side menu

Enter your store URL in the "https://" field. Use the same name as your WooCommerce Admin URL. Click the "Connect to WooCommerce" button




4. Log in securely to your WooCommerce store. A new screen will appear, with WooCommerce asking you to approve Sendle's request to connect to your store. Click on the "Approve" button

Sendle will import and sync all of your incomplete and unfulfilled WooCommerce sales that have been paid for. Sendle will not import sales with payment pending


Send a parcel:
Open the WooCommerce tab on your Sendle dashboard
Click "Send parcel" next to the WooCommerce sale that you want to turn into a Sendle order
Your order will pre-fill with the shipping and sales information. Simply check the details and select a parcel size
Click "Create order" and confirm the booking
Print your label
For now, your parcel's tracking information is available on your Sendle dashboard. Your WooCommerce dashboard will display Sendle's tracking reference number in the Order Notes box. Click on the tracking reference number to display the tracking page.
The status of your sale in your store's orders page will be updated from "Processing"  to "Completed" 
If a receiver's email address is provided, we'll email them tracking updates. Or you can provide them with the parcel's reference number (it's a six-character code of letters and numbers that looks similar to S3NDL3), which they can use on our main tracking page
Your WooCommerce tab will update its list with your remaining, unsent orders


Disconnect my WooCommerce store:
You can disconnect and reconnect at any time. Simply click "disconnect my WooCommerce store" from the WooCommerce tab in your dashboard.

Disconnecting will not cancel any Sendle orders that have already been booked.


Having trouble connecting?
This integration only supports WooCommerce version 3.0 or later and WordPress version 4.4 or later. Here's a quick guide to updating your WooCommerce plug-in. Click here to update your WordPress to the version supported by this integration.
In order to connect your WooCommerce and Sendle accounts properly, you'll need to use your Wordpress site URL. This is located on your WooCommerce admin screen under the status page and could be different to your store's home URL.
Currently, this integration will only work for WooCommerce stores properly configured for HTTPS (which means your customers can access your store via "https://"). Jump here if you'd like to learn how to configure HTTPS for your WooCommerce store or read WooCommerce's SSL FAQ for an in-depth understanding of the technical stuff.
If you have any questions for us, or something still isn't entirely clear, please let our Support team know.
 
Live quoting through third-party plugin
We also have trusted third-party developers who have created plugins for several eCommerce stores. If you have further questions about the WooCommerce plugin, please contact the developer directly through here: